Mini-Reviews of Recent Reads – June 2021
This post may include affiliate links. That means if you click and make a purchase, I may earn a small commission. Please see Disclosures for more information.
Book reviews of new 2021 books for summer reading, including People We Meet on Vacation; It's Been a Pleasure, Noni Blake; Malibu Rising; Remember; The Audacity of Sara Grayson; With Teeth; and Haven Point, as well as 2020 releases Hamnet and If I Had Your Face.
It's been a busy month of reading! There are so many fantastic new summer reads that you don't want to miss.
If you're in the mood for some travel, beaches, and light romance, you'll definitely want to pick up a few of these.
What have you been reading lately?
June 2021 Book Reviews – Print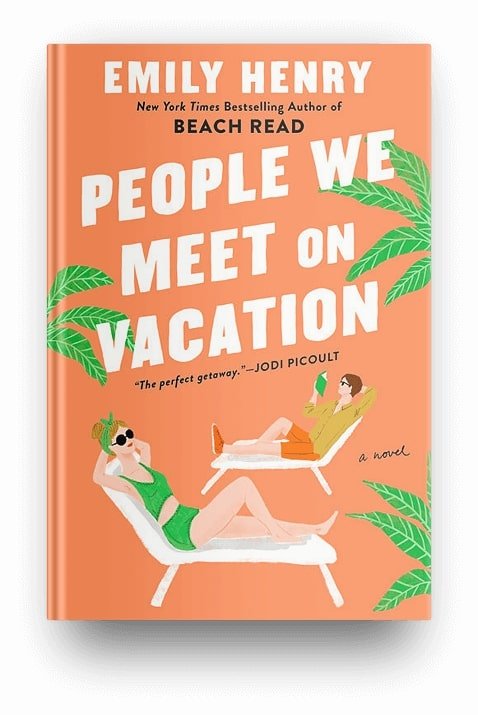 Author: Emily Henry
Source: Book of the Month
Publish Date: May 11, 2021
Poppy and Alex have been best friends since college. They couldn't be more different, but it just seems to work for them. Every year, they take a vacation together–and since Poppy took a job at an upscale travel magazine, those trips have gotten more swanky. Everything was great, until two years ago in Croatia. They've hardly spoken since.
Now, Poppy has convinced Alex to take another trip and she's determined to repair their friendship. Alternating between past and present, we see the evolution of Poppy and Alex's friendship, their love and respect for one another, and how they ended up here.
The travel adventures in this book will have you ready to plan your next trip, and the wonderful When Harry Met Sally-like relationship will make your heart swell. One of the most feel-good books I've read in a while–I loved it, and Henry's debut Beach Read is just as good. 5 stars
Author: Claire Christian
Source: Library
Publish Date: February 23, 2021
Noni Blake has been nursing some Big Life Hurts, and she's started looking back on a few things and wondering, "what if?" She decides it's time to indulge herself, for once in her life, and embark on a 6-month European tour focused on pure pleasure–her own.
Noni's trip may make you blush (it's unapologetically racy), but it may also prompt you to examine how well you treat yourself–and whether you might deserve your own version of Noni's pleasure quest. I didn't always love Noni or her choices, but I did like how she pushed herself to be brave, step out of her comfort zone, and do what felt right for her. 3 stars
Author: Taylor Jenkins Reid
Source: Ballantine Books via Netgalley
Publish Date: June 1, 2021
Every year, the famous Riva siblings–Nina, Hud, Jay, and Kit–hold THE blowout party of the year at Nina's Malibu mansion. The siblings–offspring of superstar Mick Riva–battled to get here, and it's no thanks to their father.
This year, they all approach the party with their own reservations, and by night's end, their lives will be turned upside down. Moving between the day of the party in 1983 and the decades prior, we learn what brought the siblings to this final spark point.
Taylor Jenkins Reid has delivered another riveting celebrity and family drama (also read Daisy Jones and the Six and The Seven Husbands of Evelyn Hugo, if you haven't yet)–the must-read of the summer and definitely one of the best of 2021. 5 stars
Author: Lisa Genova
Source: Rodale, Inc. via Netgalley
Publish Date: March 23, 2021
In this nonfiction book, neuroscientist and Still Alice author Lisa Genova explores memory, from how we form memories, why we remember and why we forget, when forgetting is a concern and when it's not–and also why it's necessary. Her engaging storytelling and scientific explanations make this a fascinating and accessible read.
It's part education and part reassurance for anyone concerned about their own memory, with a side of marching orders for maintaining a healthy memory. As someone with dementia and Alzheimers in my family, I was riveted, and I know I'll be returning to this in the future. 4.5 stars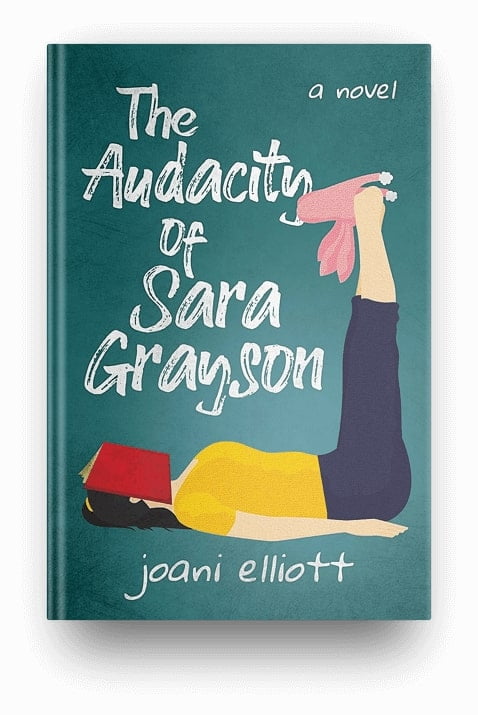 Author: Joani Elliott
Source: Meryl Moss Media via Netgalley
Publish Date: May 25, 2021
Sara Grayson always wanted to write, and she does–as a greeting card writer. She could never live up to the success of her world-famous mother. But when her mother dies and specifies in her will that Sara is to write the much-anticipated final book of her mystery series, Sara starts to wonder if she can actually do it. As she throws herself into the writing and the world her mother created, she discovers that there's more that could threaten her mother's legacy than just this one book.
This is a great summer reading choice if you love books about books with a little side of humor and romance. 4 stars
Author: Kristen Arnett
Source: Penguin Group Riverhead via Netgalley
Publish Date: June 1, 2021
Sammie doesn't understand her son, Samson. He rarely smiles and seems to take pleasure in causing her pain. She tries, but she feels like a failure and has lost herself to motherhood. Her wife, Monika, always seems critical and thinks she overreacts. As Samson grows up, Sammie becomes more unraveled.
This is a rather dark character study with characters who are tough to like and few redemption arcs. Arnett offered a few vignettes from the perspective of others Sammie encounters, and they were illuminating–I wish there had been more. Arnett is an excellent writer; it's worth a read if you like complex, unreliable narrators. Unfortunately, it wasn't to my taste and I found the ending unsatisfying. 2.5 stars
Audiobooks
Author: Virginia Hume
Source: Macmillan Audio via Netgalley
Publish Date: June 8 2021
The exclusive coastal community of Haven Point, Maine has always been insular. When Maren marries Dr. Oliver Demarest in the 1940s, the community is not quick to welcome her, but she eventually finds her place. As the family and community change over decades, a tragedy prompts Maren's daughter Annie to vow never to return to Haven Point. After Annie's own tragic death in 2008, her daughter Skye goes to spread her ashes at Haven Point–and finally learn what happened.
This sweeping family story told in alternating timelines over decades is perfect for fans of Elin Hilderbrand. Haven Point is both dreamy and suffocating. Excellent summer historical fiction. 4 stars
Author: Maggie O'Farrell
Source: Library
Publish Date: March 31, 2020
Hamnet imagines the family life of Shakespeare in the years leading up to his son's death. Mostly following Shakespeare's wife, Agnes, a woman with unusual healing gifts who is devoted to her children Susanna, Judith, and Hamnet, O'Farrell builds them a rich home life and explores the depths of Agnes's grief after 11-year old Hamnet's death.
I'm glad I listened to this, though it didn't always hold my attention. It's worth the read or listen alone for the detailed path of the flea that carried the disease that ultimately killed Hamnet–a prescient writing composed before most of us gave "contact tracing" any thought. 3.5 stars
Author: Frances Cha
Source: Library
Publish Date: April 21, 2020
A fascinating story of four young women in Seoul, South Korea. All are struggling in different ways under the heavy pressure of Korea: the impossible beauty standards, culture of extreme plastic surgery, and the difficult economy put them in precarious positions. Their friendships sustain each other as they try to navigate the cutthroat world of Seoul, including the secret "room salons" where women entertain wealthy men.
It was a little difficult to distinguish each of the women in the first few chapters, but their voices and stories eventually became distinct. This was an illuminating look at life in contemporary Seoul. 3.5 stars